Fabio Magnifico and me were again invited to participate in the International Autumn Academy this year in Oerlinghausen in the position of leaders of the video workshop for one week. We also had a meeting room which suited our needs very well: the chapel.
Mood Indigo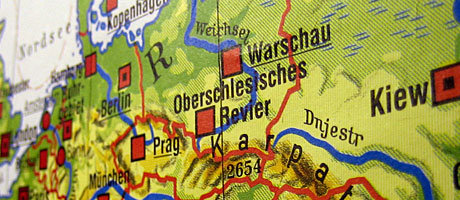 This was my third participation in the International Academy in a row. The topic was "Mood Indigo" after the famous jazz song »Mood Indigo« of Duke Ellington. But in our video group, we had the topic "game over". The workshop-groups consist of mostly students from poland, austria and germany. For more information about the academy in general and the specific workshops please refer to my former articles about the International Autumn Academy 2005 and International Spring Academy 2006.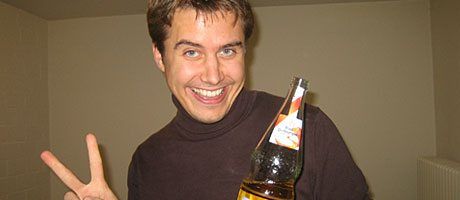 Joint venture
This time everything was different in the video workshop. Instead of only one approx. five-minute movie, we had two short movies and one making of video in the end. New was the participation of some students from my bachelor studies called »media informatics and design«. This fitted extremely well into the group of mainly students from the »department of fine arts and music« at the university of Bielefeld.
"Blind Date" and "The Last Supper"
Last but not least we present the making of Mood Indigo 2006 for everybody to enjoy. The final movies "Blind Date" and "The Last Supper" will be shown at the UniVideoMagazin 2007 on February the 9th at the Ringlokschuppen. I want to add that I am very sorry that I left a day earlier because I got ill. Because of my health condition, I forgot to say goodbye to all the nice people. I enjoyed my stay with you all and it was great fun. I hope we will meet again in Scheersberg?!