… however only one leads to you. Now our journey to Italy is over and only the memories remain. Memories, photos, and videos of course.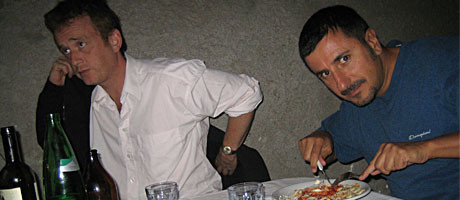 Penthouse in Rome
We were allowed to stay in a penthouse apartment in Rome near the subway station Battistini. This was possible because my friend Fabio Magnifico had asked a friend of his, Thomas Huber, if my friend Lukas and I could stay in his apartment in Rome for two weeks. To our surprise it worked out fine without any complications.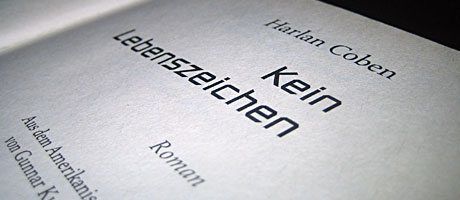 This may lead you to think that Lukas and I spent the whole day lying about on the balcony with our PlayStation Portable, ignoring the many cultural sites in the biggest city of Italy. But if you think again, you will notice that there is a big problem with this image: We couldn't play with our PlayStation Portable, because of the sun shining directly onto the display and preventing us from seeing anything. So we switched back to another media: books!
Man muss noch Chaos in sich haben, um einen tanzenden Stern gebären zu können.

Friedrich Nietzsche: Also sprach Zarathustra
This means something like: "You must have chaos within you to give birth to a dancing star." This is what my philosophy teacher at school, Herr Wolff, told me just after I completed my final exams. I then found this sentence after so many years in Friedrich Nietsche's book »Thus Spake Zarathustra«. The interesting thing about the book is that one of my most beloved videogames on the PlayStation 2 called Xenosaga is named after this book – in German. Not only the English version of the game contains the three books of Nietzsche as a subtitle, but also the Japanese one. Well, I know that people from Japan have a faible for all things that come from Germany. Just if you're curious, here are the three Xenosaga covers: Xenosaga I, Xenosaga II and Xenosaga III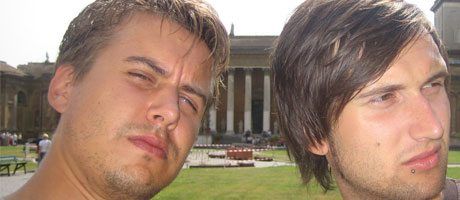 Accidentally Sightseeing in Rome
Besides having finally finished Grand Theft Auto: Liberty City Stories, we also visited several interesting places all over Rome. The main destinations of our tour were the Vatican city of course and several ancient buildings. But thanks to Giovanni Ferruta we also had the chance to live like real roman citizens, as he showed us the places where tourists normally would not hang around like the Campo di Fiori at night or special places in the party quarter of the city, for example Trastevere.
Lago di Bolsena
Also Fabio, Thomas and Giovanni invited us on a boat tour across the Lago di Bolsena. This was the most joyful day of our trip, since the water of this really huge lake was so warm and clear that we could jump from the boat directly into the water. The lake was so big that it took one hour to cross it by boat.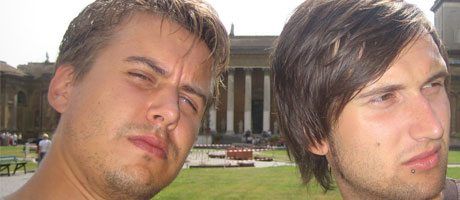 Shiny Happy People
We met so many nice people in Italy. First I want to introduce the probably best ice cream parlour of the world! The name is il mio gelato naturale and one small portion costs about 3.50 EUR, but it's worth every single cent. The owner of the parlour does not use any artificial ingredients but only pure organic ingredients. It tasted just great!
Stammgetränke
I hope that I am able to return to Italy soon. I miss the nice people, the food, and of course the warm weather. But at least we brought a new drink to Italy and especially Giovanni Ferruta: Das Stammgetränk. Thanks again to Thomas and Fabio who made this trip possible! And thanks to Sita Lange for correcting my spelling errors!
/me listens to Fettes Brot – 6 Million ways to Rome, choose one